Box – Die Abholstation
The Click&Collect service for retailers and online stores
Integrate Box - Die Abholstation into your check-out or use the online booking portal. Become part of the Germany-wide network of cross-supplier deliveries in selected Packstations of our partner Deutsche Post DHL. In this way, you enable customers to receive and return shipments more conveniently.
The new Packstations are seamlessly integrated into central locations throughout Germany and offer customers flexible, contactless pickup of their shipments, regardless of the delivery company.
Seize the opportunity now and become a delivery partner of the new Service Box - The Pick-up Station. If you have any further questions or concerns, please do not hesitate to contact our team.

[email protected]
The new cooperation
.
Together, Deutsche Post DHL Group (DHL) and Deutsche Bahn (DB) are improving the range of services available at train stations and making it easier to pick up and send shipments: Under the new collaboration, both companies will provide their customers with around 800 additional DHL Packstation at train stations throughout Germany by the end of 2023.

From the end of the year, customers will also be able to pick up or return additional shipments directly at the station, regardless of delivery and opening times. For the first time, online stores and retailers will be able to have items delivered to the central Packstations independently of the delivery company. The Packstations with the new Box – Die Abholstation service are recognizable by their unique co-branding.

By opening up the Packstations to third-party senders at central locations, additional routes are avoided and goods are delivered in bundles. This makes using the Packstation particularly environmentally friendly.

Become a delivery partner now!

Press release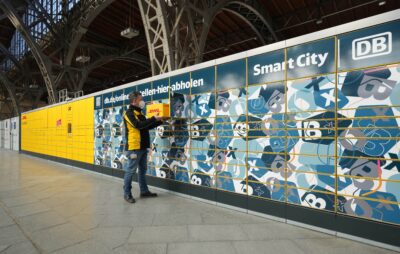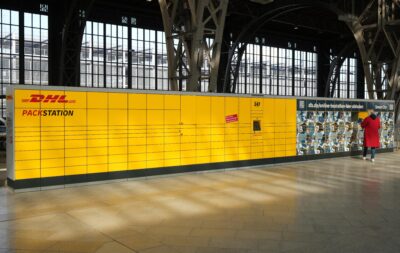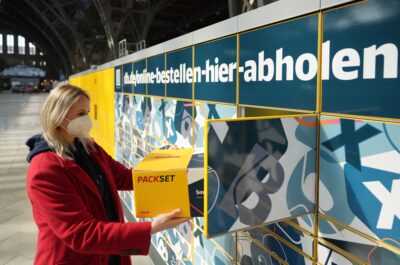 About
Everything about the new Service Box – Die Abholstation
Box – Die Abholstation - the first open nationwide system for parcel stations that allows an opening for third party shippers and deliverers, so different shippers, such as eCommerce providers and stationary retailers can deliver to the Packstation.
The advantage of this is that suppliers and end customers are no longer bound to the rigid opening hours of parcel stores, as Box – Die Abholstation offers a 24/7 solution for all deliveries and collections.
In addition to the cross-provider posting of goods with delivery from all parcel service providers, returns of shipments are possible via the Packstation. All this can be used by customers without additional registration, as the Box – Die Abholstation service is seamlessly integrated into the provider's ordering process.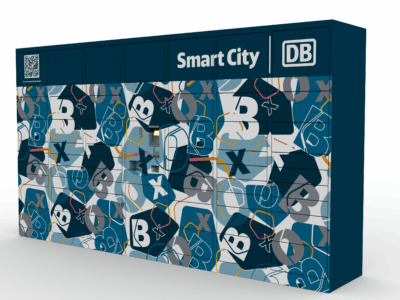 Become a delivery partner now
You would like to integrate the new service Box – Die Abholstation into your check-out or have as a shipper still open questions? We look forward to receiving your e-mail.
Mail