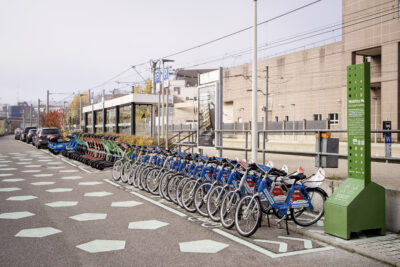 Mobility Hub in Stuttgart-Vaihingen
Enhanced intermodal mobility
At the new Mobility Hub passengers can easily choose between the different on-demand transport services, as for instance e-scooters and e-mopeds by Voi, Tier, Bolt or Stella as well as bikes by RegioRadStuttgart and Flinkster-Cars. Additionally passengers and commuters with own cars can book one of the parking spaces right next to the station in advance. The mobility hub does not only improve intermodal mobility, it is also offering a better overview of all multiple modes of mobility on demand at the station.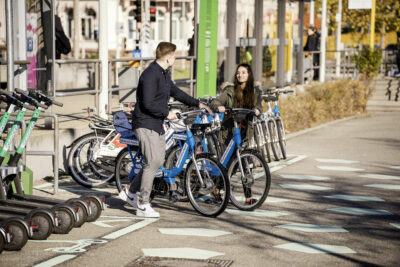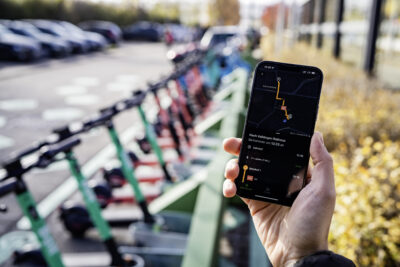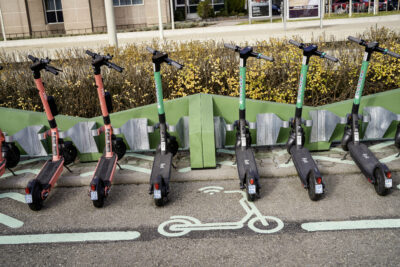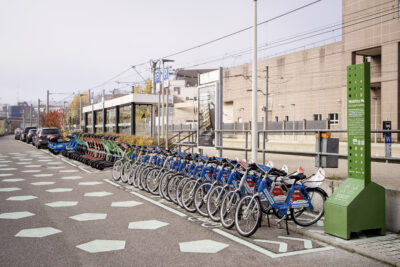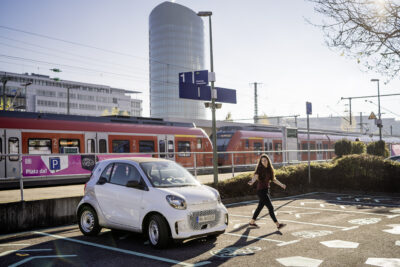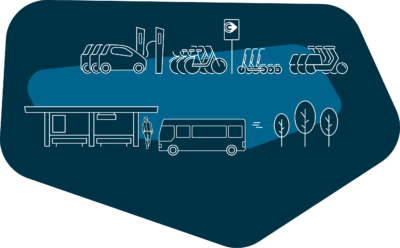 Digitally Connected
Mobility Stuttgart App is the digital connection between public transport and sharing providers. The App, developed by Mobimeo, recommends the fastest route with bus and train as well as with sharing services. With Curbside Cockpit, a tool by DB Connect, we make sure that all vehicles are parked only in declared parking zones. Contipark ensures regulated parking operations within the hub.
The mobility hub is a project by Smart City | DB, S-Bahn Stuttgart and DB Bahnpark.