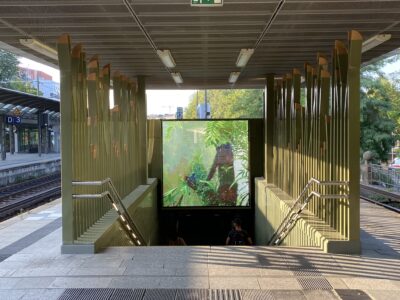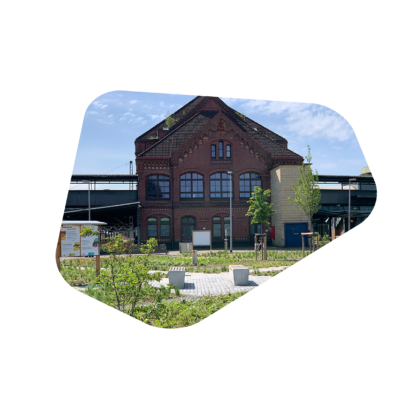 Our Places in Hamburg
With the goal of strengthening the city of Hamburg as a livable and environmentally friendly place, the Free and Hanseatic City of Hamburg and Smart City | DB are committed to sustainable, future-proof mobility and logistics. The implementation of digital technologies and innovative ideas for public transport is based on the Smart City Partnership, which has been in place since 2017.
Dammtor
The gateway to the ITS World Congress 2021
As the "gateway to ITS," Hamburg Dammtor station stands out as a knot for new mobility and logistics products. For example, we are establishing digital information systems there as well as new seating options on the platforms. To create a pleasant atmosphere, a lighting concept is being implemented that highlights the existing architecture of the station building. Aswell is a lot to discover aside from the platforms. The Hamburg Box on location allows a flexible receiving of good on the daily way. Art projects in the passenger underpass as well as in the entrance area create a connection between travel, digitalization and nature to the adjacent park.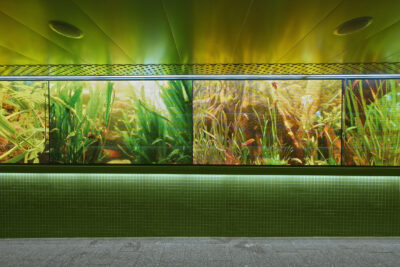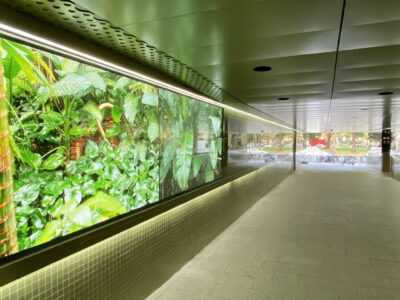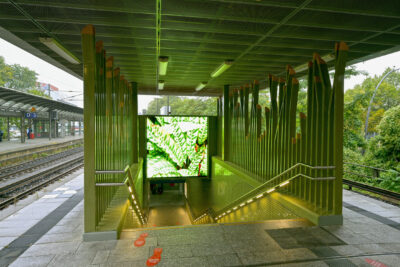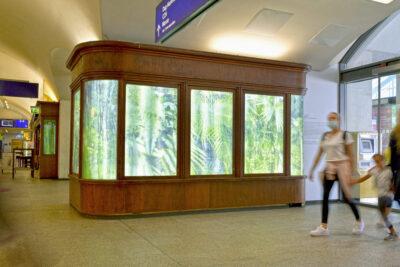 Harburg
The train station with a sense for nature
The symbiosis of sustainability, culture and quality of stay within the space of the train station can be felt in a special way in Hamburg-Harburg. In cooperation with local institutions, the potential is unfolded and a place is created that promotes the ecological commitment of the district.
In addition to intensive greenery work, a bee hotel was set up along the track in cooperation with a workshop for the disabled. The art association and jazz club in the Stellwerk benefit from architectural remodeling measures.
The architecture of the station building shines in new splendor thanks to effect lighting.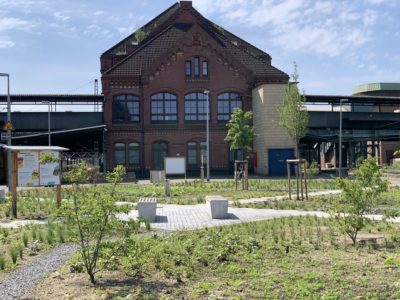 Elbgaustraße
The S-Bahn stop with ioki connection
We want to make mobility accessible to everyone at all times, relieve the roads through active, individual transportation and thereby improve the quality of life in cities. Train stations offer ideal, stationary connection points for new mobility solutions. In collaboration with our internal partner ioki, we define feeder stations in the service area as on-demand service stops which closes the gap between the first and last mile. This is the case at Elbgaustraße station as well.