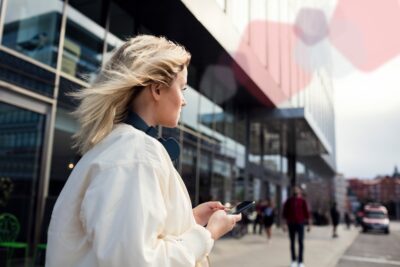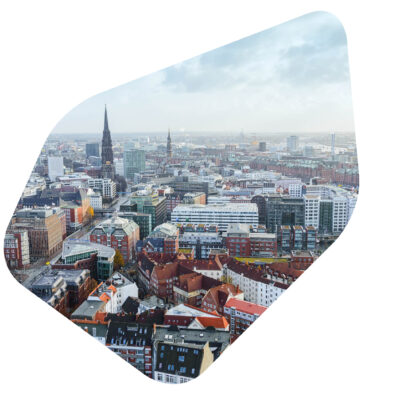 Solutions for a sustainable city
Growing mobility and logistics in the course of urbanisation are understood as the cause of the problem and are made part of the solution. The aim is to simplify the everyday lives of city dwellers by intelligent and environmentally friendly services. The portfolio containing all of the services and offerings that are necessary to create a single, intelligent network between transport infrastructures, mobility and logistics. The synergies connecting these products ensure they can become practical additions to existing infrastructures, and they have a particularly important role to play in the first and last miles of a journey.
Smart City products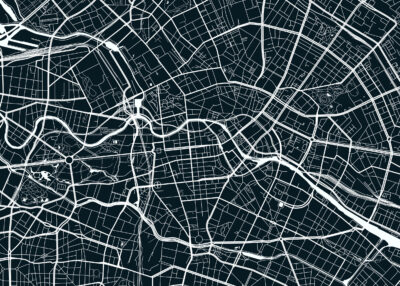 On-Demand shuttle service
Giving everyone flexible access to mobility – the ioki mission.
Building on mobility analytics, ioki knows the right way to deliver successful on-demand mobility, integrated into existing public transport services and always with an eye to the future of autonomous driving. End customers can use an app to order this dynamic shuttle service when they need it, and it operates without a predefined timetable or routes. As an addition to public transport, ioki represents an intelligent solution for providing transport on the first and last miles of a journey.
ioki is a white label solution that provides a total package, consisting of mobility analysis, an operating system for on-demand mobility, and consulting for planning and launching operations. Vehicle concepts are all designed to complement one another and be combined in a flexible manner.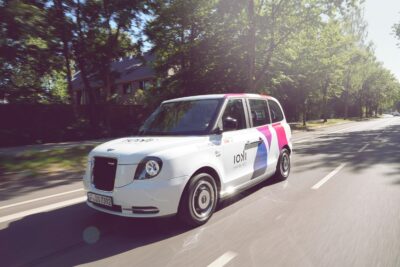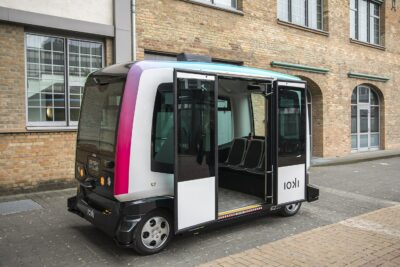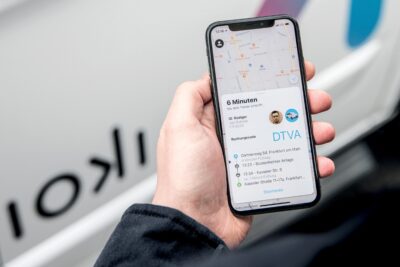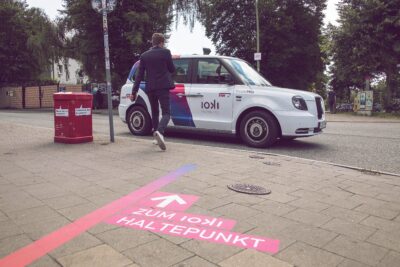 ioki
Stations as a places
Stations function as a focal point for urban living
To create appealing locations in the heart of our towns and cities, Smart City | DB aims to enhance the attractiveness of stations further. Safety and cleanliness are essential if a space is to guarantee quality of experience. Smart City | DB's goal is to generate a positive atmosphere. This entails the use of appropriate colour schemes, lighting and furnishings, and it also includes plans for greenery at stations.
Alongside the enhanced appeal of these sites, the project also focuses on developing and implementing new usage concepts such as coworking, smart lockers and multi-use pop-up spaces. Together, these can turn stations into places that are at the heart of our urban lives.

More ...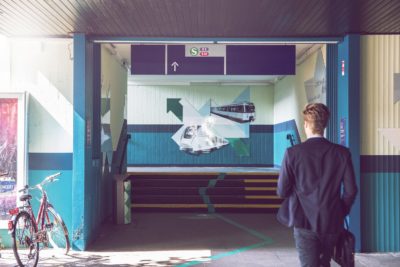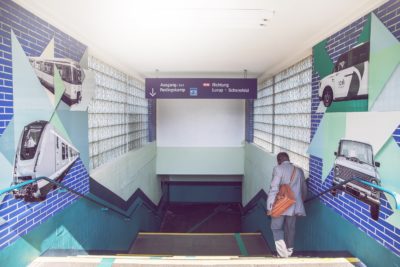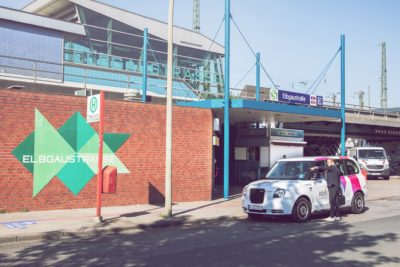 DB AG / Sophie Schüler
Coworking at stations
Arrive, start working and meet people
Responding to the revolution in the world of employment, Smart City | DB's coworking spaces offer a network of attractive, station-based facilities that include everything from full-scale offices to single desks. The comfortable, flexible and inspiring working spaces provide a welcome addition to conventional working environments (be they at the office or at home), and they establish coworking as another important element in our third place product.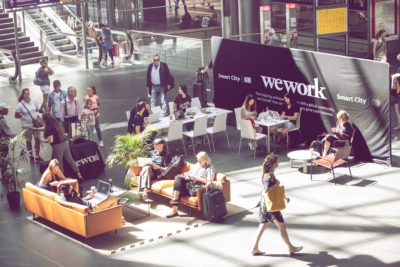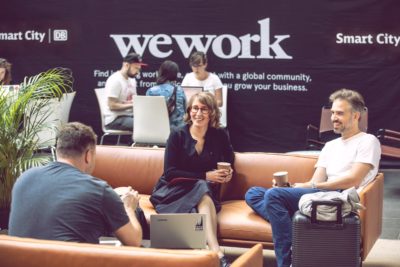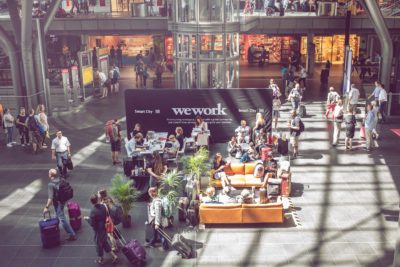 Wework & DB AG / Pablo Castagnola
Smart Locker – central location, large network
Cross-provider, automated handover points for last-mile services
Smart City | DB opens up a convenient, time-saving way for people to pick up goods and orders as they go about their normal day-to-day activities. If a delivery company uses smart lockers, users can collect their items from the centrally located, customer-specified station whenever it suits them. Smart lockers are ideal for commuters, local residents and people visiting stations. They do away with the need to locate the collection point, and waiting times and restrictive opening hours are also a thing of the past.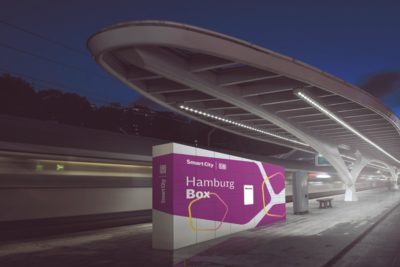 Urban Analytics – the comprehensive data analysis tool
Identifying new potential and promoting continuous improvement
Urban analytics put the finishing touch to the Smart City | DB portfolio. Using a host of datasets (public, mobility, logistics and site-related), it is possible to search for and analyse a range of different locations and service areas to identify optimum features. Their results can be used to generate visuals showing the range of data points. The findings can be used to identify improvements and untapped potential that would have remained completely hidden without a visual depiction of the various correlations. On the basis of the analyses and their specific evaluations, cities get intensively counseled. At the same time, a demand-oriented establishment of the products in existing structures is ensured.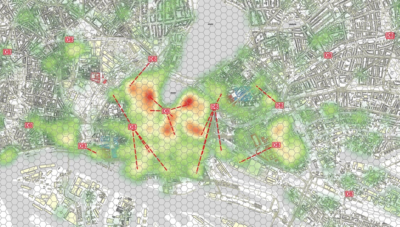 OpenStreetMap contributors