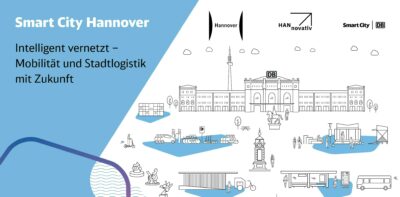 The Smart City Partnership with Hannover
Together into the future
The kick-off for the joint project and the signing of the "Smart City Memorandum of Understanding" took place on May 12, 2022, on the forecourt of Hannover Central Station. Bernd Koch, Chairman of the Management Board of DB Station&Service AG, and Belit Onay, Mayor of the City of Hanover, signed the agreement on Thursday, thus laying the foundation stone.
The partnership aims to provide attractive service offerings at Hanover's train stations and strengthen them as mobility hubs. "Our goal is to make train stations more attractive in order to convince more travelers to use environmentally friendly rail. In the city of Hannover, we have found a perfect partner to work together to intelligently network stations, mobility and urban logistics," says Bernd Koch.
Among other things, the first measures at the main station will include new waiting furniture - the Freiraum Kit - and open-air events. In addition, so-called mobility hubs will bundle all sharing vehicles for the onward journey from the station. Here, travelers will find all sharing offers bundled in one place and can conveniently switch from the train to e-scooters, e-scooters and the like. That saves a lot of time and stress.

press release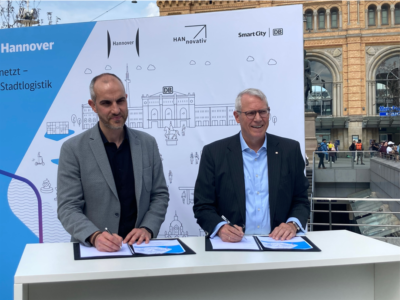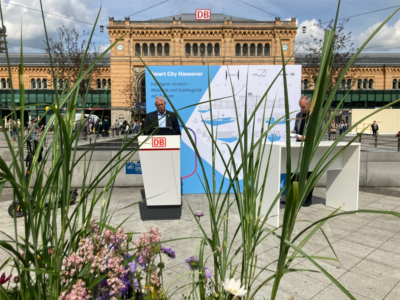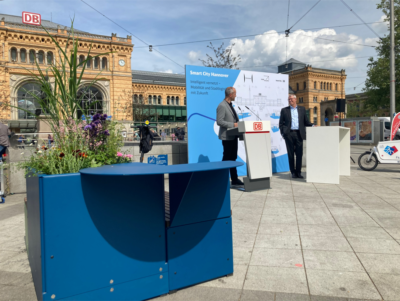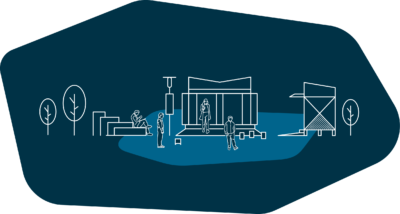 Nachhaltige Anschlussmobilität und Stadtlogistik mit Zukunft
Los geht es unter anderen mit ersten Maßnahmen am Hauptbahnhof, wie beispielweise neues Wartemobiliar - das Freiraum Kit - und Open-Air-Veranstaltungen. Außerdem bündeln sogenannte Mobility Hubs in Zukunft alle Sharing-Fahrzeuge für die Weiterfahrt vom Bahnhof. Hier finden Reisende alle Sharing-Angebote gebündelt an einem Ort und können bequem vom Zug auf E-Roller, E-Scooter und Co. umsteigen. Das spart ordentlich Zeit und Nerven.
Die MoU Unterlage