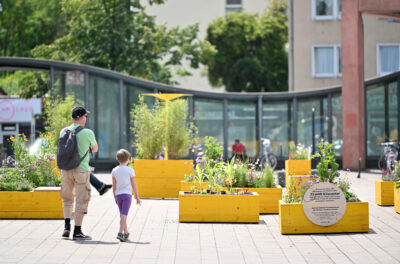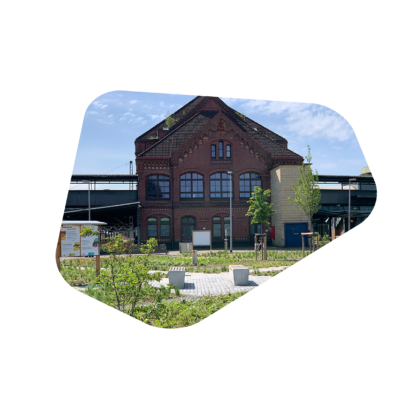 Places - rethinking train stations
Railway stations are already knots of public life. We want to exploit this potential. Transit stations should become real points of reference between home and work, where people can feel comfortable.
That's why Deutsche Bahn is launching extensive projects in Cologne, Berlin and Hamburg with Smart City | DB to enhance the quality of stay in the station and on the forecourts. We call them Places.
Köln-Mülheim
The forecourt with quality of stay
For the second time, the station forecourt in Köln-Mülheim is showing off a new design. The Freiraum Kit offers seating to enjoy a coffee in the sun, a playground for children and green islands as an urban plant laboratory.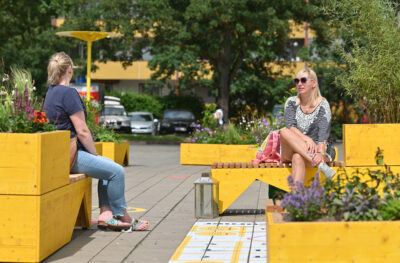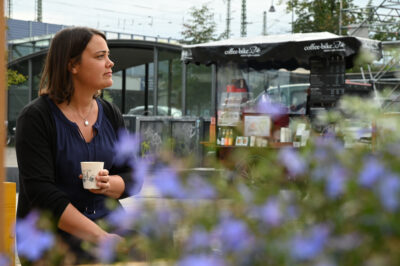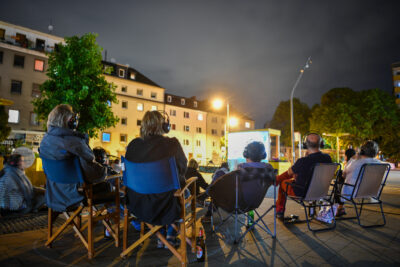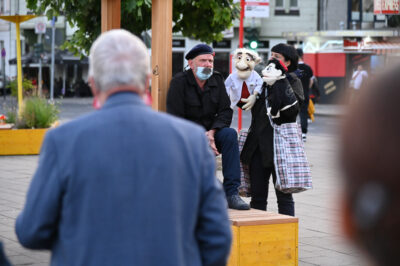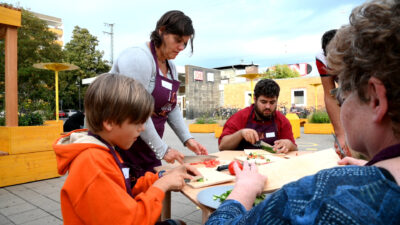 Berlin-Charlottenburg
The new Place in your neighbourhood
In 2019, Stuttgarter Platz at Charlottenburg station in Berlin was transformed into a neighborhood platform for the first time. Year to year, it has always provided an improved quality of stay at the station with changing services, seating and events.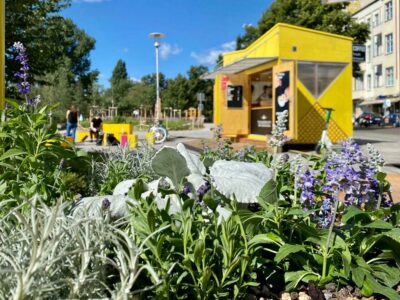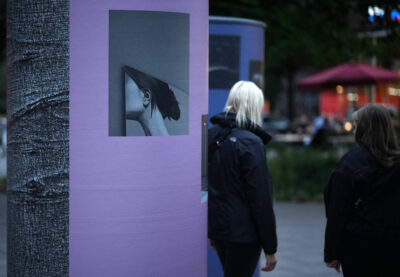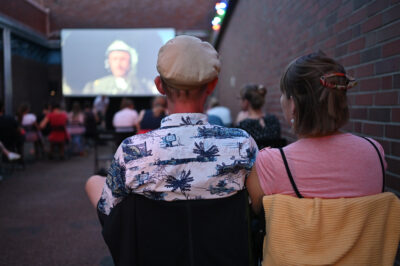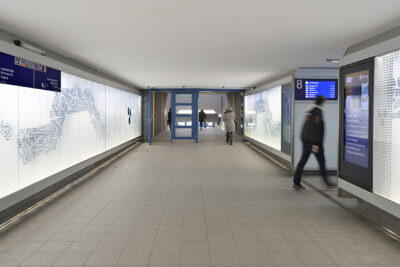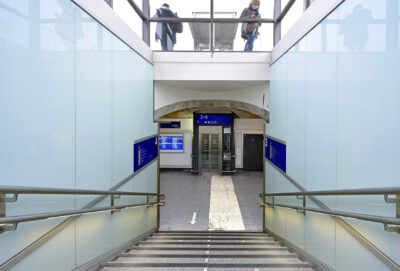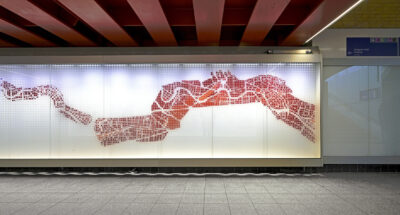 Hamburg
Dammtor, Harburg, Elbgaustraße
Since 2017, Smart City | DB has been working with the Free and Hanseatic City of Hamburg to create an environmentally friendly and livable city with sustainable and future-proof mobility. New, digital technologies and innovative ideas are the basis for the various redesigns at the stations in Dammtor, Harburg and Elbgaustraße.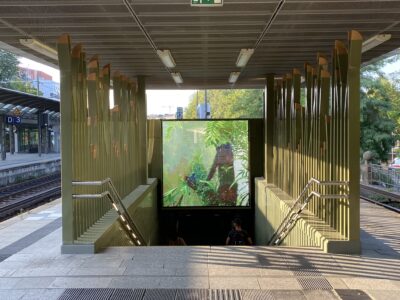 Karlsruhe
Main Station
Since September 2021, our Freiraum Kit offers new seating and leisure opportunities at the forecourt of Karlsruhe main station. With colorful furniture and green islands of plants we create a new hot spot in the city center.